Hello Friends!!!
I'm sure you've noticed that I've been missing in action for the past month or so. Well, between the house renovations, a kindergarten conference and starting a new school year I have been a bit overwhelmed. But with Fall ever so slightly trying to creep into the air I just couldn't resist sharing my new decorating/crafting obsession with you!!! Are you ready for this????? OK, it's wreaths!!! Yes, I just adore all of the different techniques and styles there are. It seems that no matter what you like there's a wreath for you. So let me show you one of my faves. Oh and by the way, I will try to include tutorials as well as where you can buy these beauties, because let's be honest, sometimes it's nice to let someone else do the crafting!
1. Novel Rosette Wreath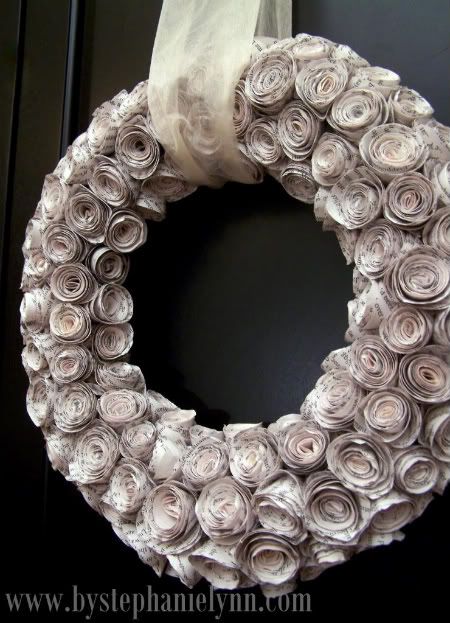 www.bystephanielynn.com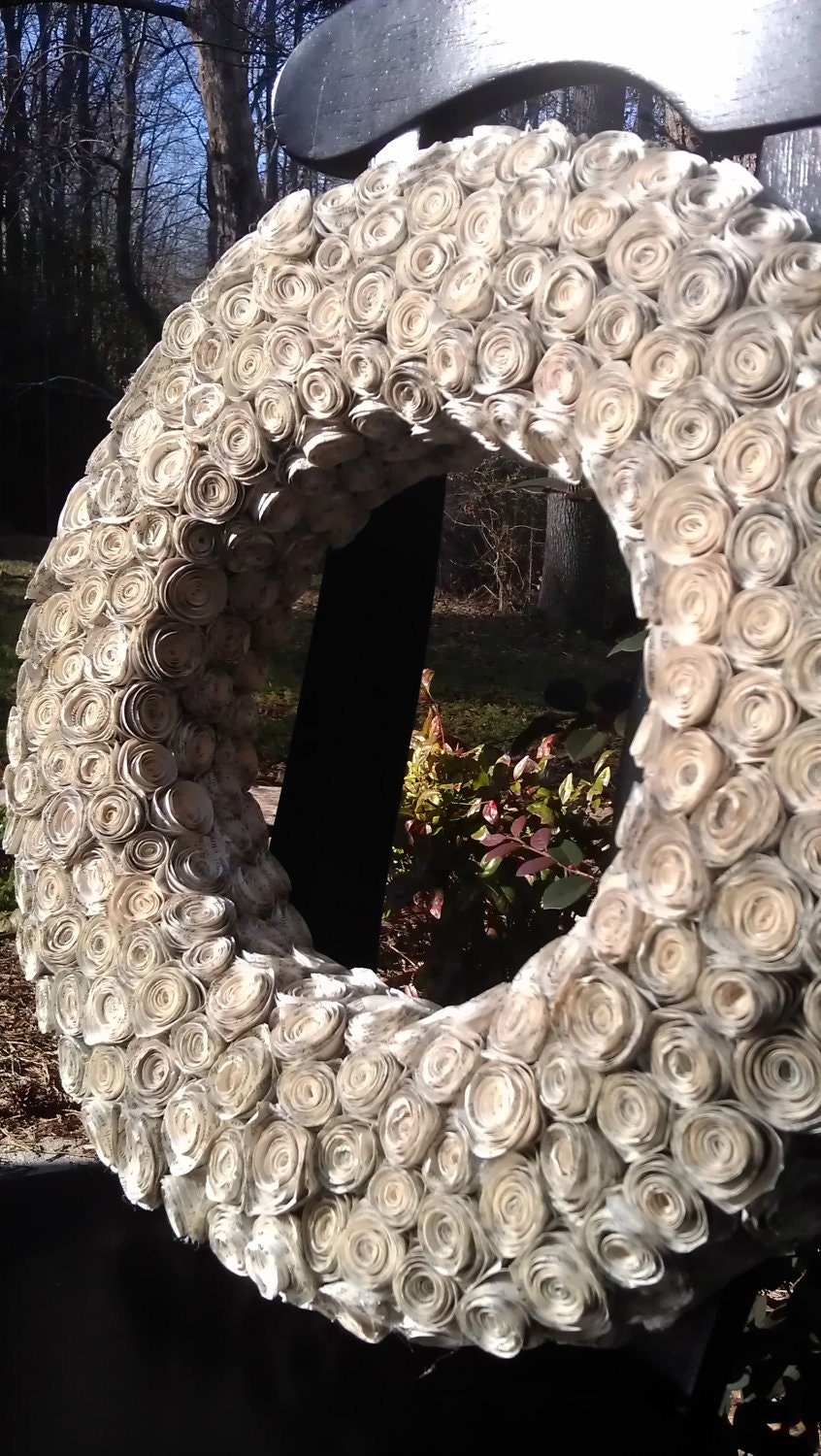 Etsy Shop - Melbell11
This is such a romantic look. You can play it up with pearl bead centers or leave the buds bare and add a burlap bow for a more rustic look. Even better, what about adding some black ribbon and plastic spiders for a creepy Halloween indulgence? No matter what you decide, this masterpiece will make a big impact.
Written/photo tutorial at www.bystephanielynn.com
Video tutorial by Made by Marzipan
Etsy Shop - purchase
So get out there and craft or buy, whatever suits your fancy!!! As for me, I'm making one of these for a very special friend who is awaiting a very special addition to her family!!! I hope she loves it as much as I do!!! I'll be back soon to share a more casual and super fun wreath that's a lot less time consuming than this rosette beauty.
Enjoy the little Moe-ments!
MOE :)
P.S.
How much do we love that this wreath is super chic while also helping us recycle. Working in a school I see tons of paper waste. No need to stick strictly to book recycling, this is also a great way to use up scratch paper. All you have to do is cut to size, and bam, you've got your wreath building materials!!!